You won't like it when i'm angry!
Posts: 2231
Joined: Tue Dec 07, 2010 4:45 pm
Location: Carlisle
Found this on another bike site, thought it may come in handy


Checklist for travelling to France from the U.K.on British registered Bikes.

Legal Requirements (2012)

Documentation.

It is a legal requirement to carry with you at all times on the road:-

 V5(c) original in the current owners name.**
 Insurance certificate specific to the bike showing your name and registration number, and green card validity covering the duration of the trip. Cover Notes do NOT count.
 MOT test Cert (if applicable) Must be valid throughout the trip, and specific to the bike ridden.
 Driving Licence. Must be valid for the duration of the trip.
 Passport. Must be valid for the duration of the trip.
 An EHIC medical card,(per person) valid for the duration of the trip.
 An accident report form.

** Note:- There are occasions when visitors borrow or hire bikes for a particular trip. Hired vehicles will be issued with full documentation and you must carry this also, but no V5(c). Bikes borrowed from friends can be an issue. It is important that you have a letter of authorisation from the owner (preferably notated by a solicitor) alongside the original V5(c)




Not legal but recommended

 Make two copies of everything. Leave one at home with a contactable person, and hide one set on the bike (under the seat).
 If you don't have an ICE tag, then write out any particular medical requirements ( like medication) or allergies you have, contact name(s) and phone details etc, and fold it into a small plastic wallet and put it into your jacket pocket with your licence.

On The road legal requirements (non documentation).

 A minimum dipped headlight is required at all times whilst traveling.
 You must carry a spare of essential lighting bulbs/led's.
 Helmets must conform to EU standards and be fastened with regulation fasteners under the chin.
 4 x reflective Helmet stickers should be visible (on each face) on both rider and passenger helmets.Although these tend to get ignored by the Gendarmerie, if you are in a bit of a fix they may pick up on it and fine you on the spot.
 Ethylotest self administered alcohol tester. As it illegal not to carry at least one -which you may use- then you must carry two. Electronic testers are allowed as long as they comply to French 'NF' standard. Anything which has EU or EC on it (On it's own) is no good.
 If you wear glasses or contact lenses you must carry a spare pair. (Tank Bag).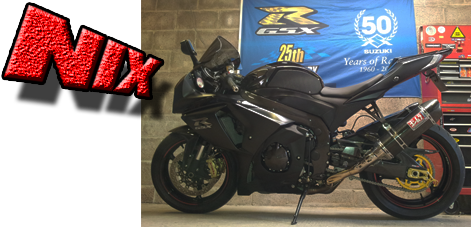 Southerner living in the land of the Northern monkeys
http://www.facebook.com/Nix68