Sponsored by Tennents Super
Posts: 13736
Joined: Thu Dec 09, 2010 5:39 pm
This tutorial covers how i went about installing a Datatool Digi Digital Gear Indicator. When working with the electronics on the bike, its good practice to disconnect the battey.
Fitting this gear indicator requires you to solder the wires to the clocks wiring loom so basic solder skills is needed.
Tools Required
-------------------
Soldering Iron
Solder
Tools to recover nose cone or what is required to removed to gain access to the clocks wiring loom.
Insulation Tape
Rear Paddock Stand
Start off by prepping the Digi gear indicator by tinning the wires with solder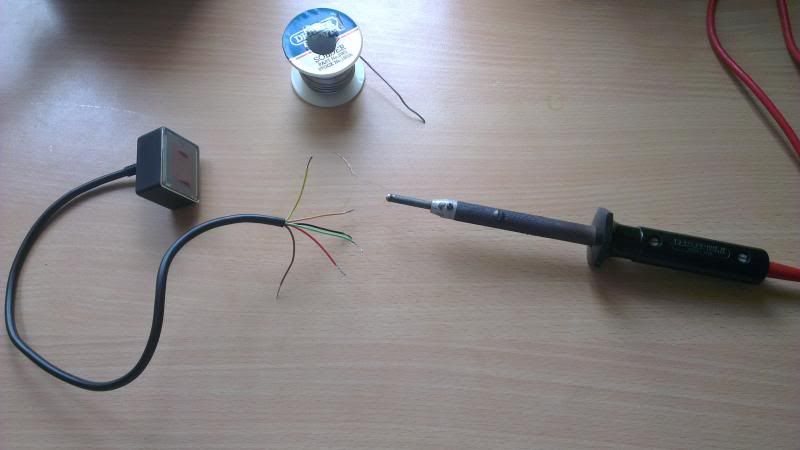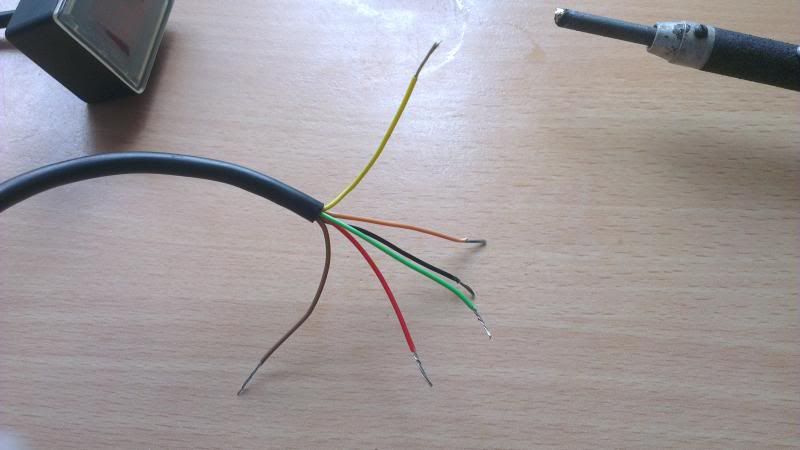 Next you want to remove what you need too, to gain access to the clocks wiring loom, sometimes its easier for soldering if you remove the nose cone to gain access to the loom as this will give you more room to work while soldering. But for this i only removed my screen, its a bit fiddly and tight access but can be done.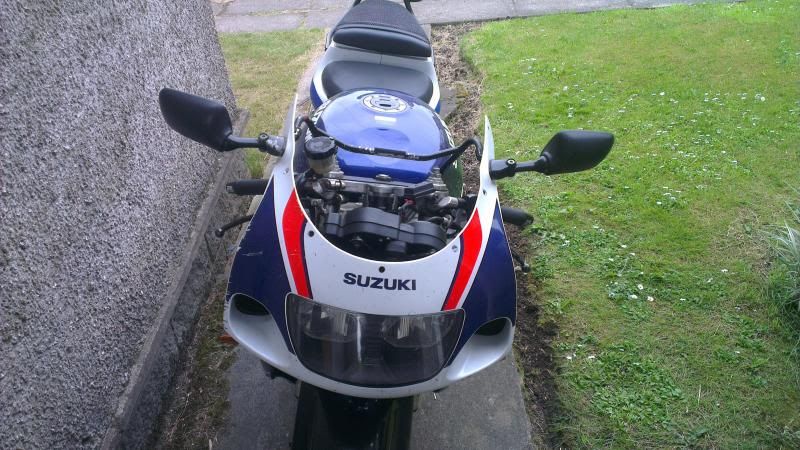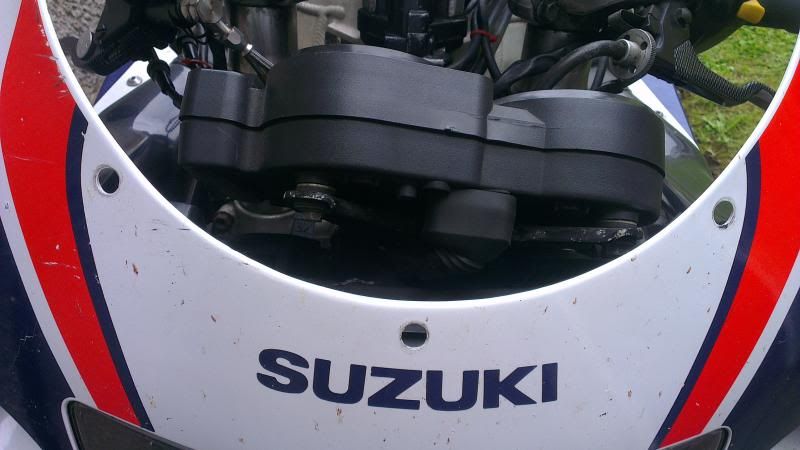 Unplug the connector from the clocks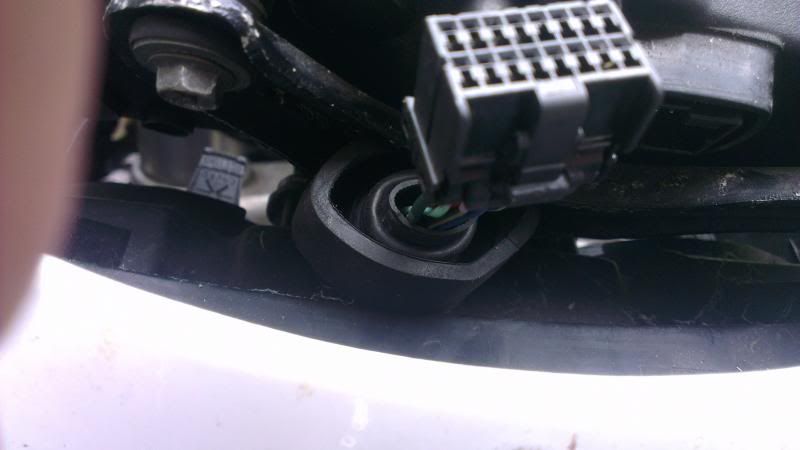 Pull back the sleeve and cover to gain access to the wires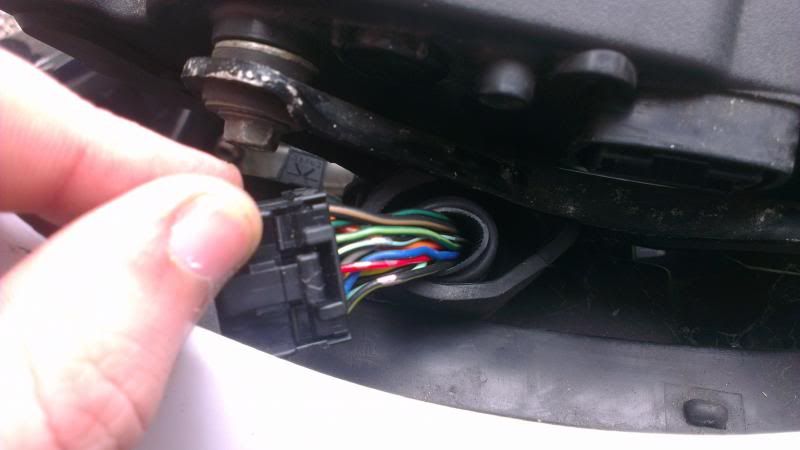 I then slide the digi wire up into the cover of the connector for the clocks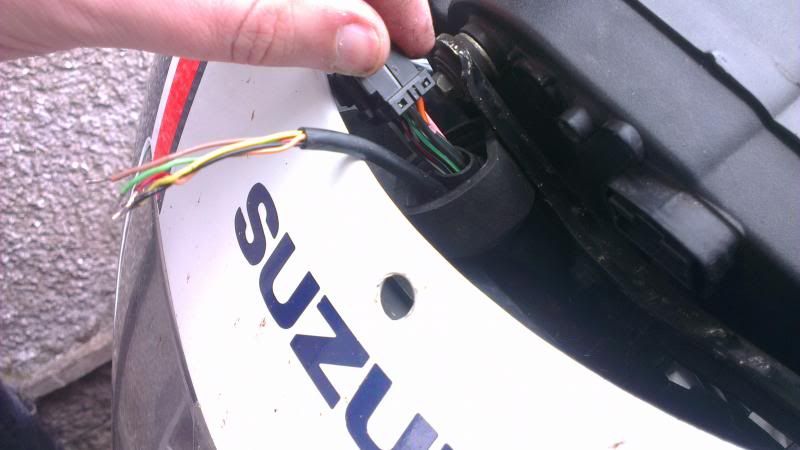 Now you want want to refer to your workshop manual to see what wires are needing to be connected to the loom from the Digi gear indicator. The wires on the digi go as the following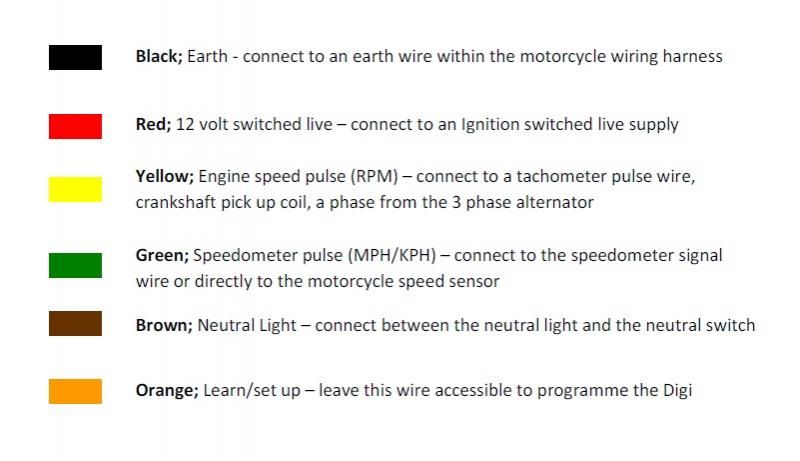 Once you have made a note of the wires that you need to solder together. Locate them and work on them one by one. Use the soldering iron to melt the outer sleeve of the wire to expose the core.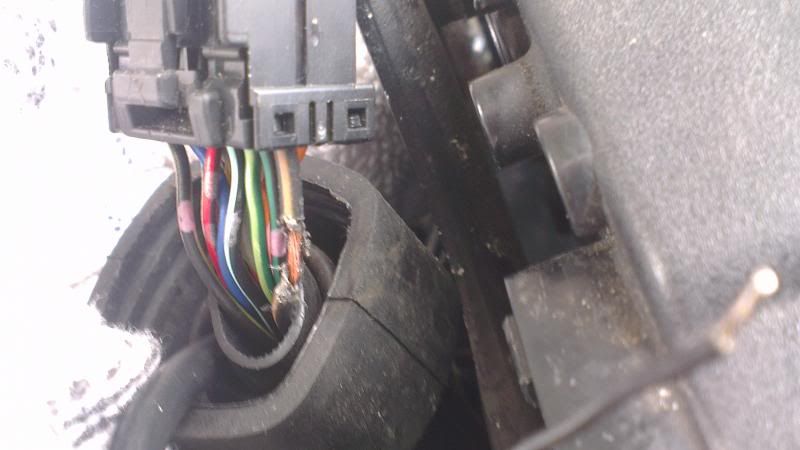 Again, you need to tin this wire like you did earlier with the digi wires and then solder the appropriate wire on the digi to this wire on the clocks loom.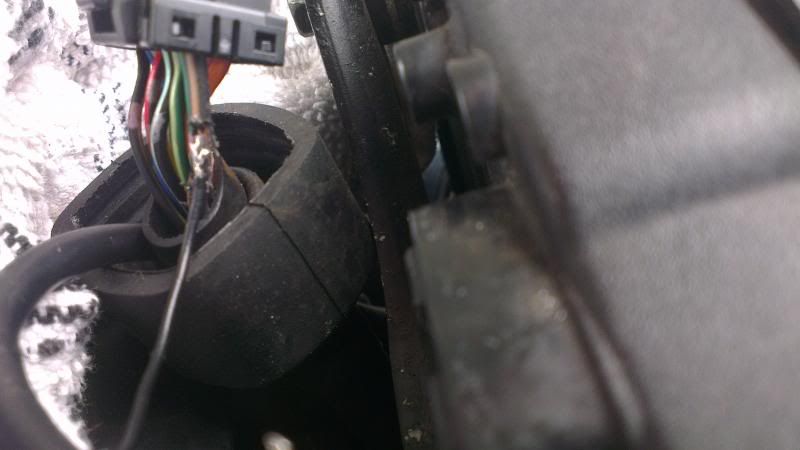 Once soldered use some electrical tape to isolate the join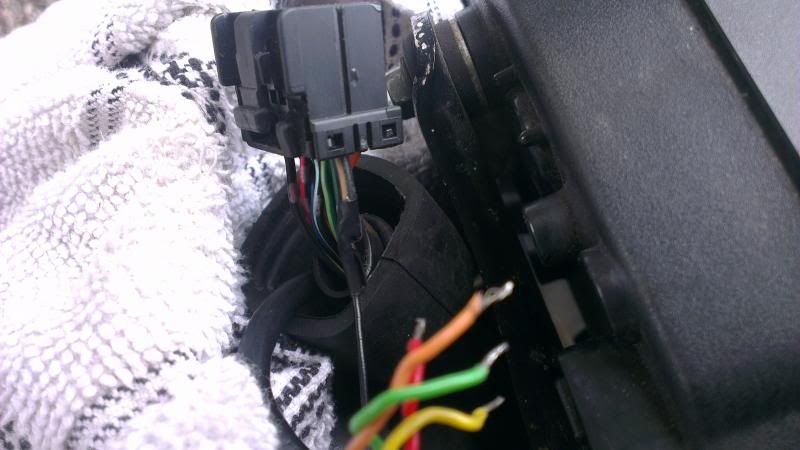 Repeat the process for all the other wires, apart from the orange wire as this is the programming wire and doesn't need a permanent connection.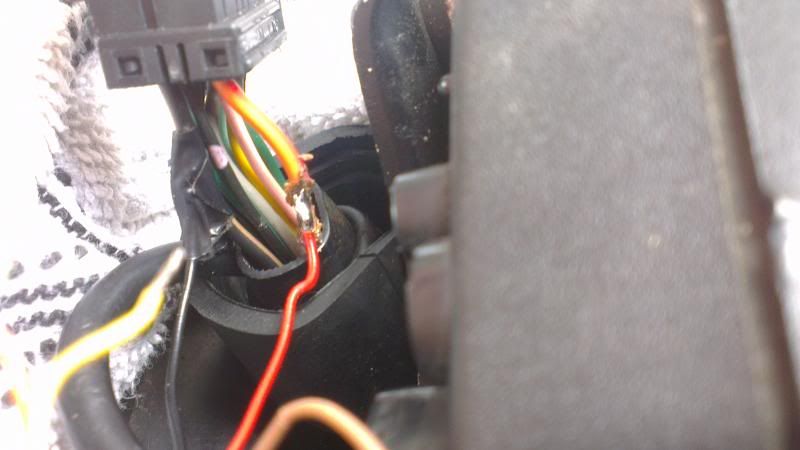 Once your done connect the loom back upto the clocks and connect the battery back up and turn on the ignition to make sure your gear indicator is turning on. It should show a 0 for neutral.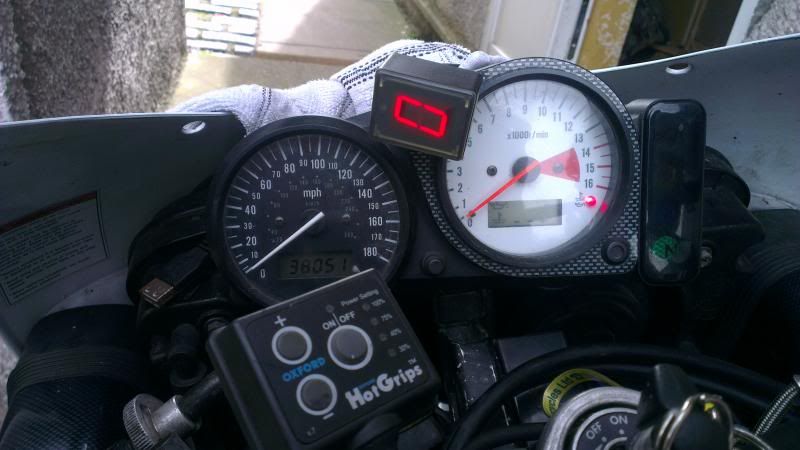 Now to program the digi. You will need to put the bike up onto a rear paddock stand as during the learning stages you will need to run the bike through the gears.
Here are the steps needed to program the digi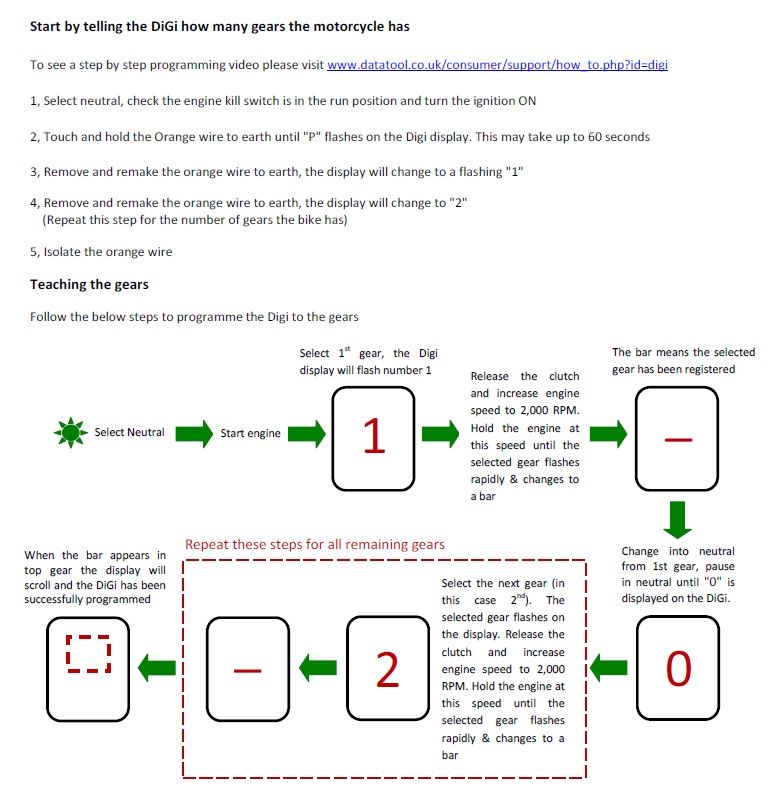 Once your done, find somewhere to mount the indicator and put everything back on.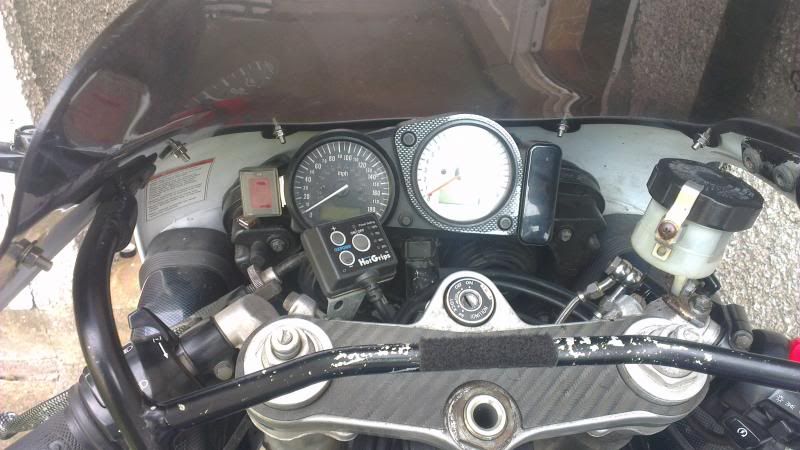 =========
HOW CAN WE WAIT UNTIL TOMORROW NIGHT..
SAME BAT-TIME... SAME BAT-CHANNEL!!?
=========
It's Always Funny Until Someone Gets Hurt. Then It's Just Fuckin' Hilarious