Sponsored by Tennents Super
Posts: 13736
Joined: Thu Dec 09, 2010 5:39 pm
The main tools you will need.
Thread Repair Kit designed for the correct size your repairing (ie M6)
Drill
Tap Wrench
Then plus any other tools for getting access to the area for repair.....
so for about £7.50 you can get yourself a cheap helicoil style thread repair kit from ebay like this
i'm needing to repair the thread on the main bolt that holds the side fairing to the frame, as this has been damaged since b4 i had the bike and never fixed it properly.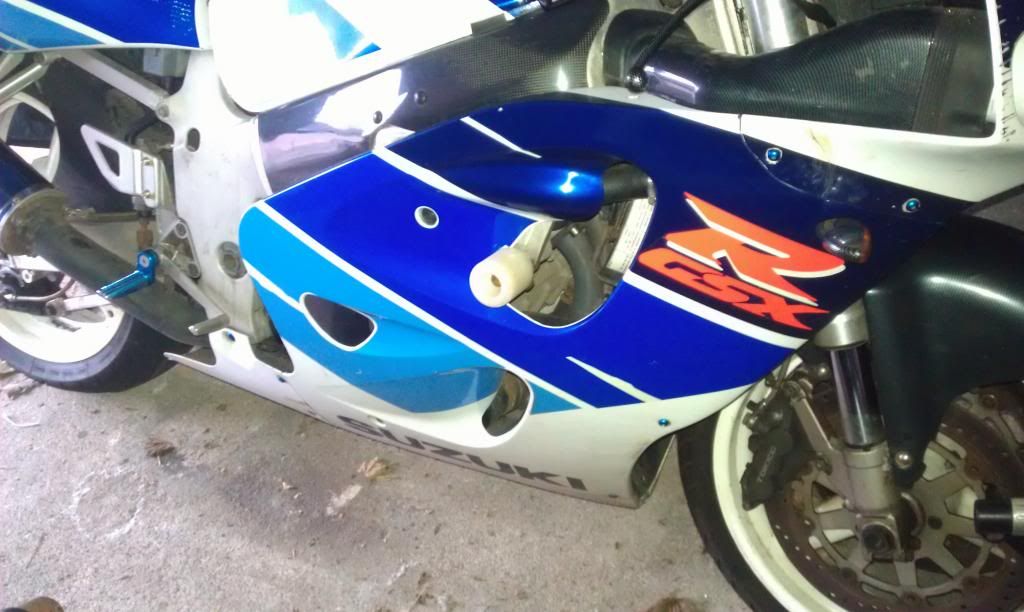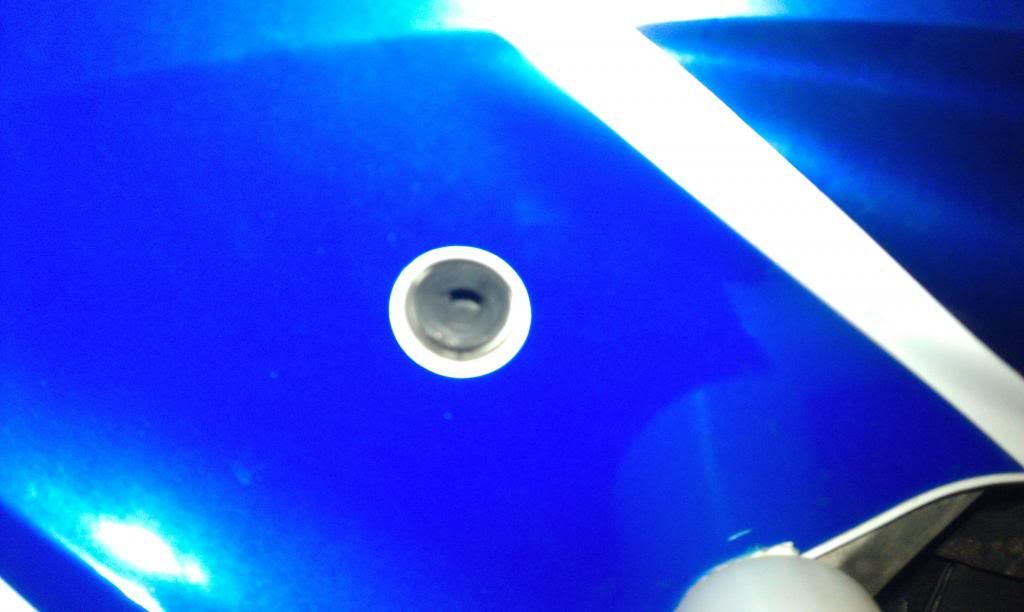 so off with the panel (excuse the mess but the scottish weather isnt forgiving on me bike lol)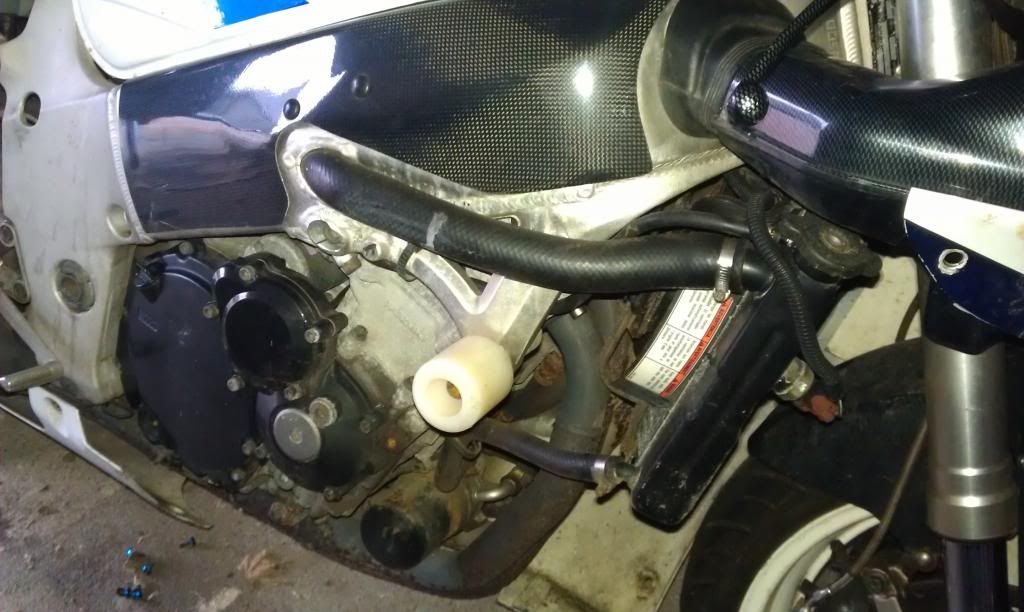 so as you can see the threads are pretty much gone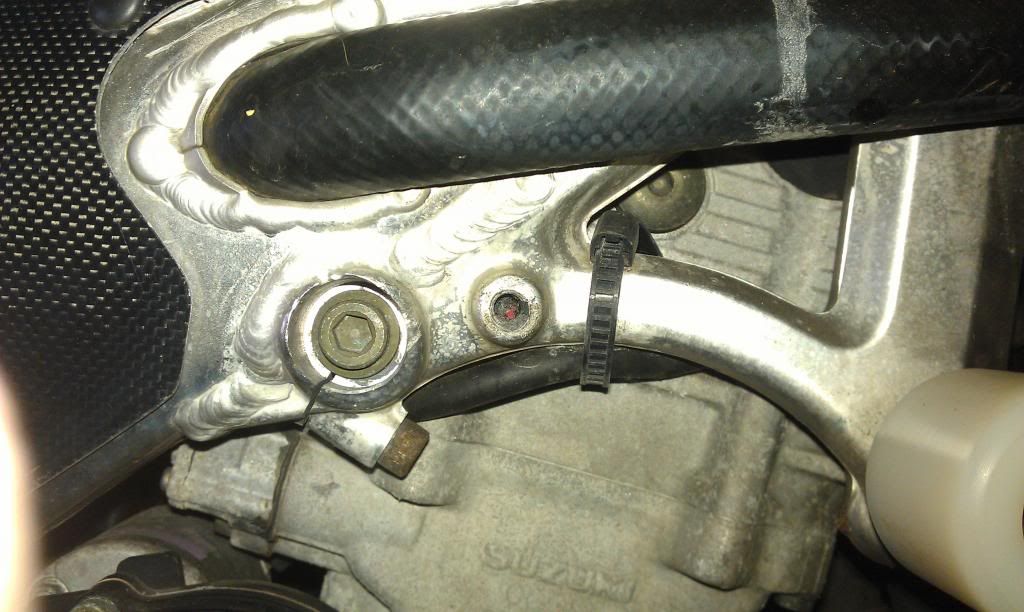 since the hole doesn't go all the way through the frame you want to measure how deep you want to go so you dont damage the frame and start drilling into it, if you have a hole that goes all the way through then you dont need to worry about this.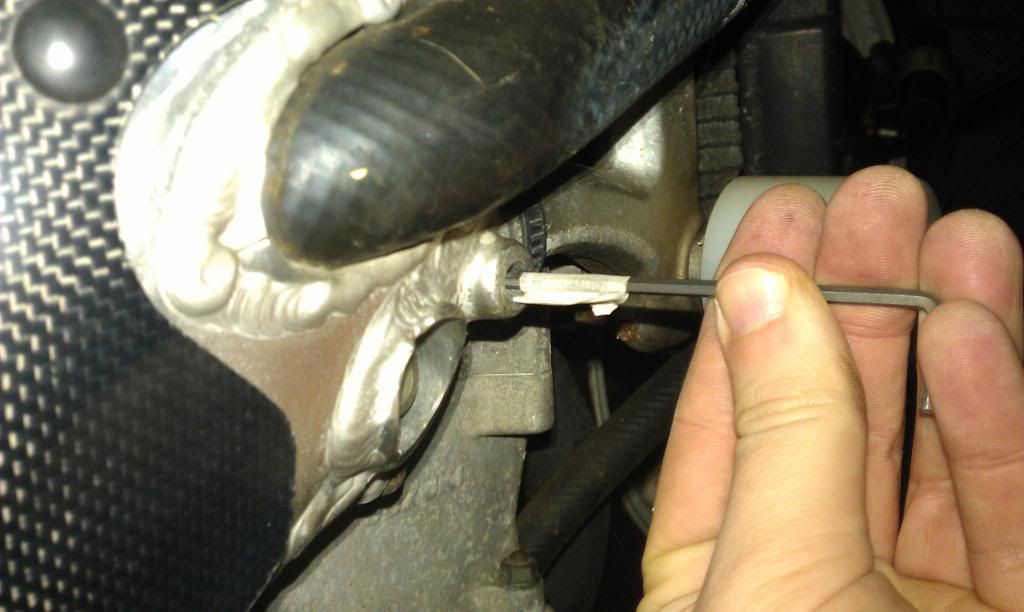 next transfer that measurement onto the drill bit supplied in the kit
and then drill out the hole
next clean it out and then use the tap to create the new threads for the helicoil and then clean again
next grab your helicol and the insert tool and then screw it into the new threaded hole to reduce the thread size back down to the orig bolt size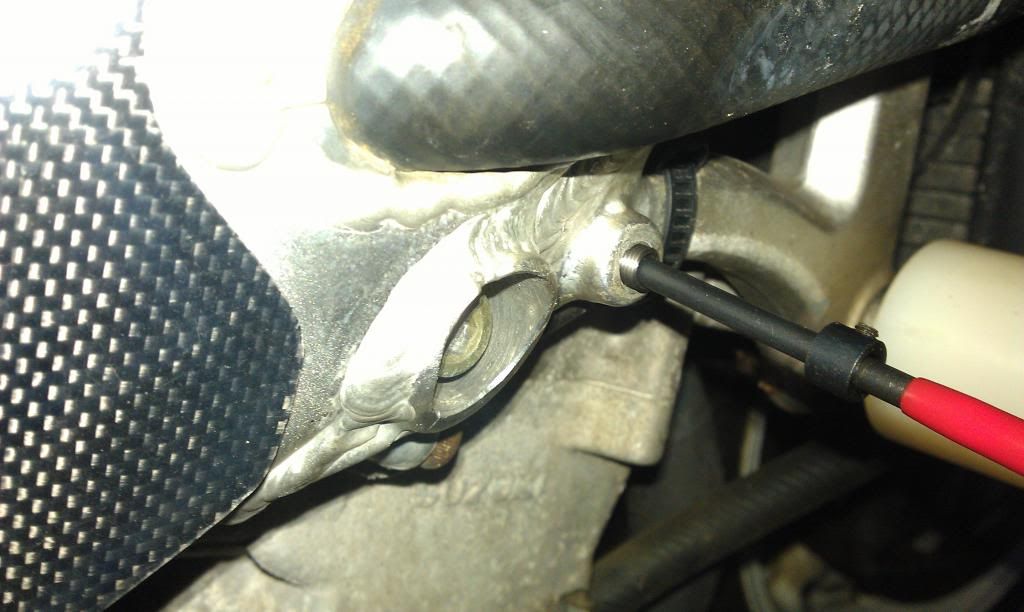 you want to screw the coil in to just below the surface of the repair
once that it is and your happy with it, grab the tab breaker bar and push it in to break off the little tab that the insert tool uses to grip the coil to screw it in, if you find that the breaker wont fit then you can use something like an allen key to push in to snap the tab off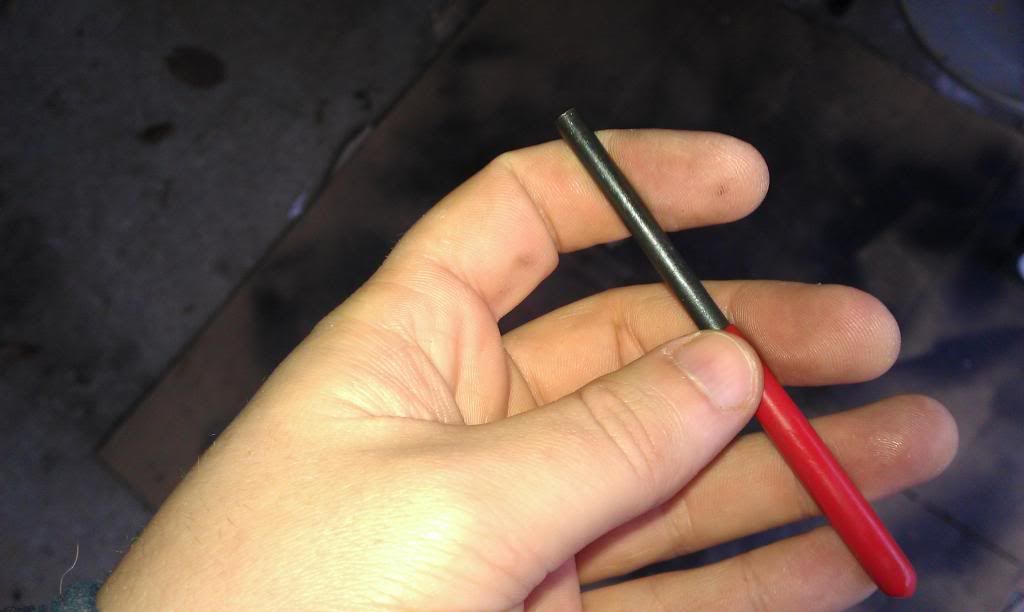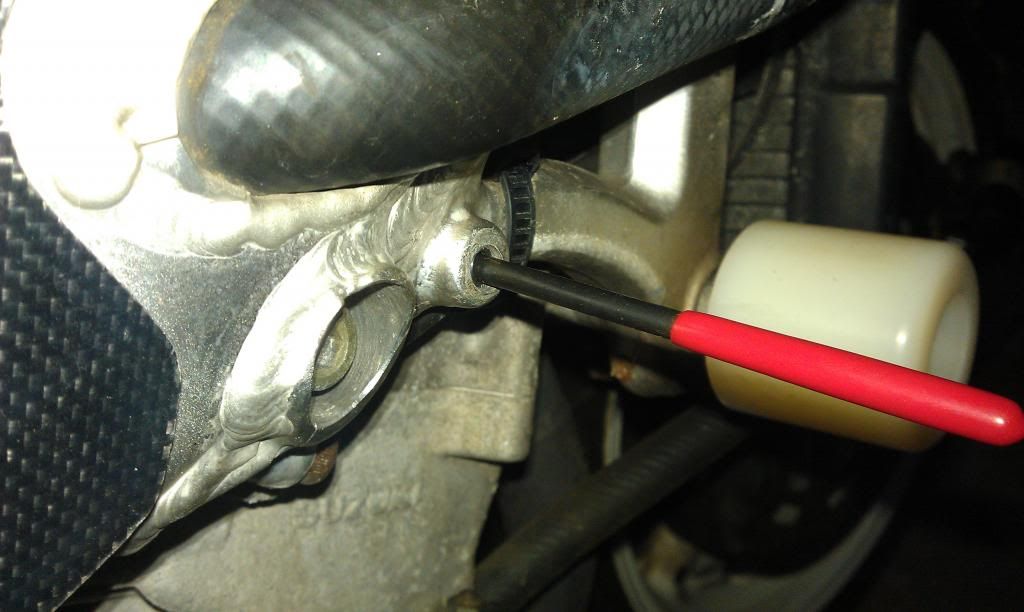 so there you go we now have a new threaded hole to take the orig M6 fairing bolt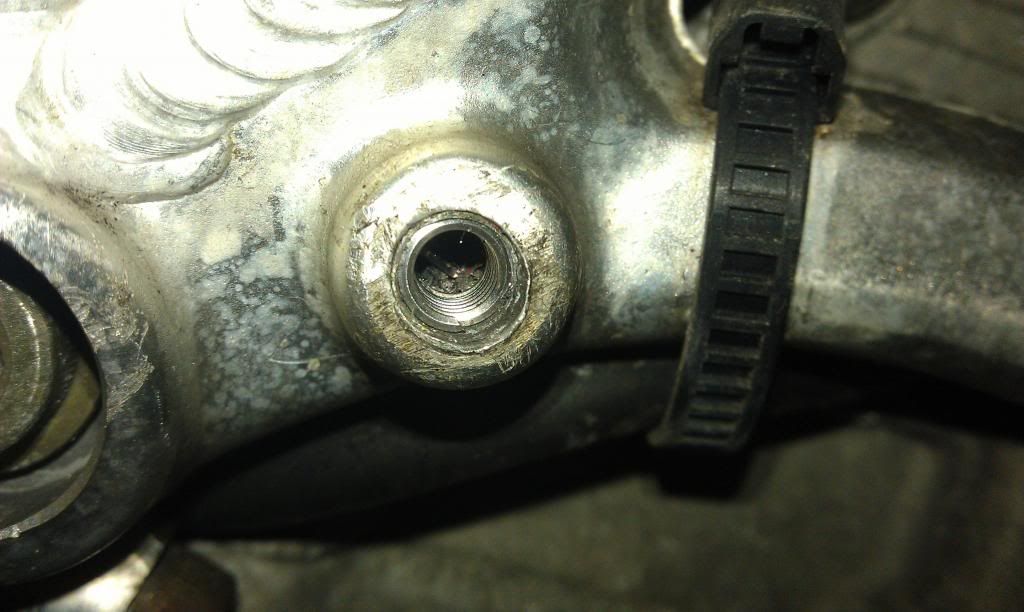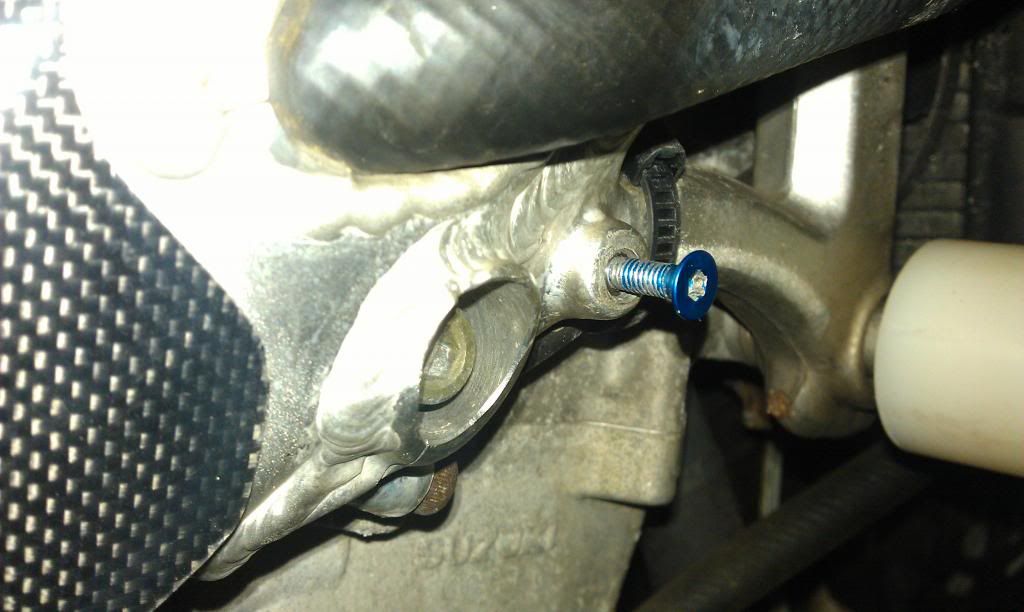 all what is left to do is to put everything back on and your done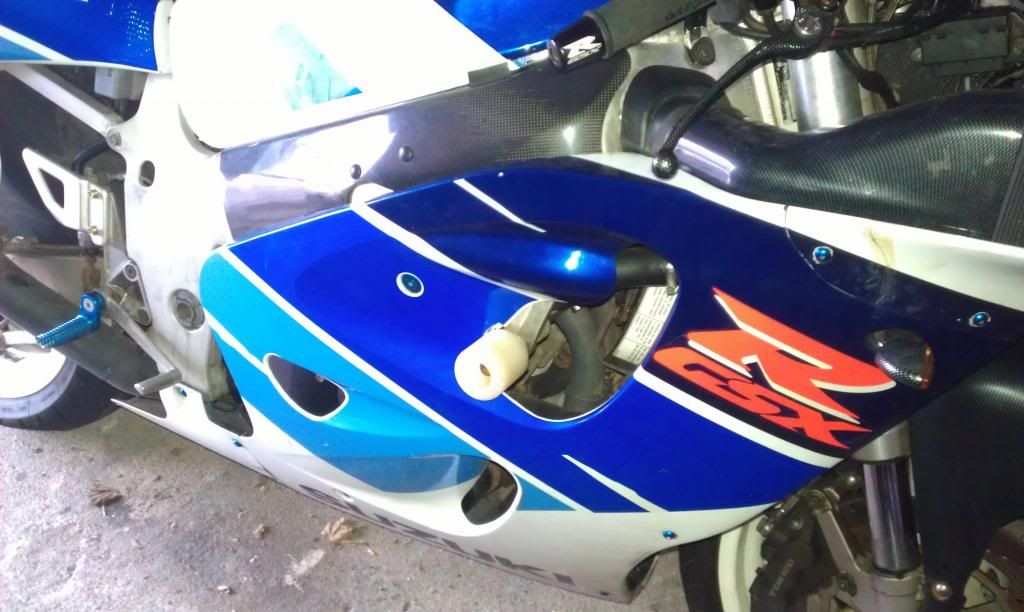 Last edited by
blagger
on Thu Jan 31, 2013 1:28 pm, edited 2 times in total.

=========
HOW CAN WE WAIT UNTIL TOMORROW NIGHT..
SAME BAT-TIME... SAME BAT-CHANNEL!!?
=========
It's Always Funny Until Someone Gets Hurt. Then It's Just Fuckin' Hilarious