Sponsored by Tennents Super
Posts: 13736
Joined: Thu Dec 09, 2010 5:39 pm
ok this isn't gonna be the best how to guide and someone could prob be able to do a better one but i'll try and recap the steps i did for mine..
my carbon can was damaged and had a hole blowing, so i decided to give it a go and stubby my can.
i need to drill out the rivets holding on the sleeves from the bolt on end.
drill the rivets out and then work out the inner perforated core
what i did next was to mark up the length i wanted the can to be.
once it was cut, i used a stanley knife to cut away at the wadding
now grab the inner perforated core and measure up where you want to cut it (to the same length of the can).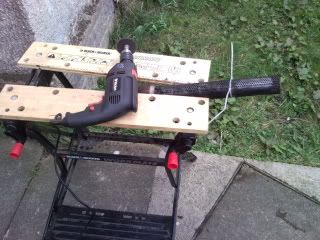 once its cut, mark up on the sleeve where the new rivit holes should be and then slide the inner core back in to the sleeve. i used a rubber mallet to tap it in the final way as the inner core fits partly in the outlet port as well, also for marking up the correct postions for the new rivet holes i used the rivit strap as a guide, when you measure up your first hole, drill and riviet and then it gives you a good rough guide then.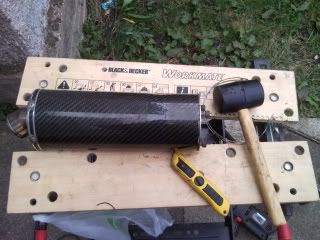 BEFORE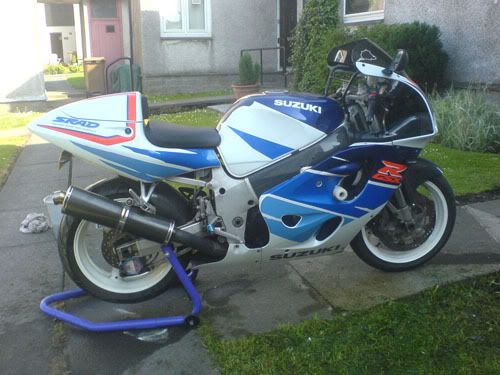 AFTER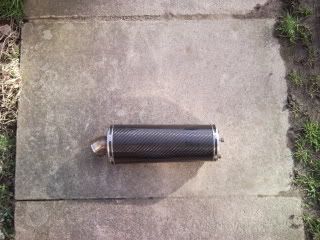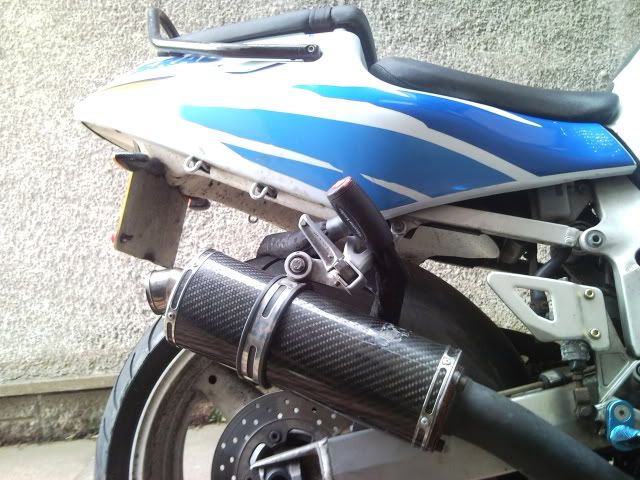 =========
HOW CAN WE WAIT UNTIL TOMORROW NIGHT..
SAME BAT-TIME... SAME BAT-CHANNEL!!?
=========
It's Always Funny Until Someone Gets Hurt. Then It's Just Fuckin' Hilarious