Sponsored by Tennents Super
Posts: 13736
Joined: Thu Dec 09, 2010 5:39 pm
In most cases the oil seal for the gear selector is an external access seal. if you find its it failing this guide might help you with changing your one, this guide was done on a NSR 125 but the principle should be roughly the same for most bikes.
First drain the engine of oil.
then you need to get easy access to the seal so remove anything that is in the way, ie sprocket cover, gear lever etc.
here you can see the old oil seal
now you need to carefully dig out the old seal with a blunt screw driver or if you can (easier on larger seals) use 2 self tapping screws and screw them in enough into the seal to grip it and then gently pull on them but since it was such a small seal i didn't have small enough screws so went with the dig out route with a small blunt screw driver.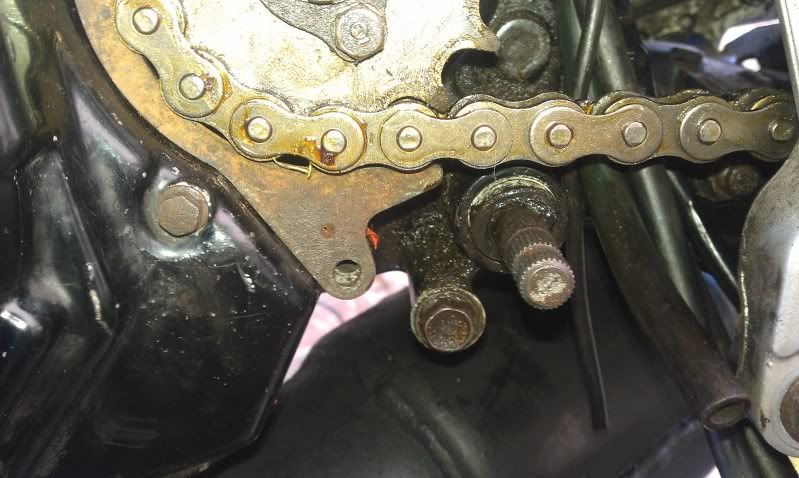 old seal out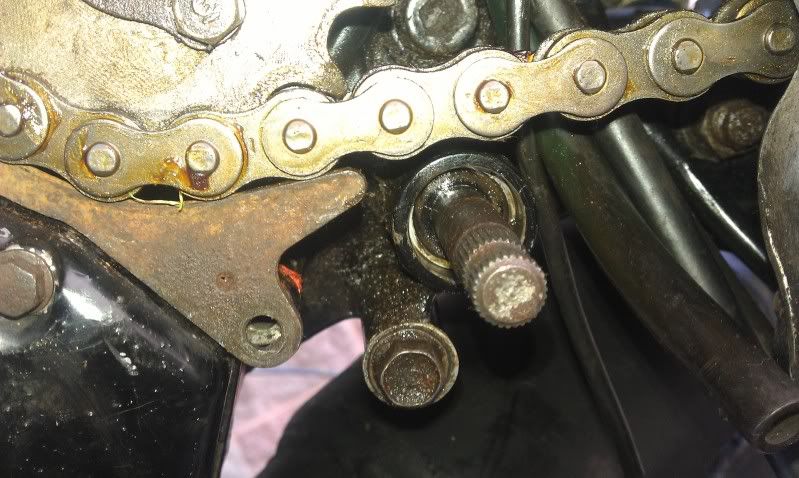 now the seal is out give the area a wipe to remove any grit or left rubber from the seal so it all clean ready for the new seal to go in. once all clean get some tape and stick some around the splines to help protect the new seal from getting damaged and then with some engine oil, lube up the all the gear selector shaft and the seating area where the new seal will sit and also oil up the new seal too as this will help the seal to go on and reduce chances of damage to it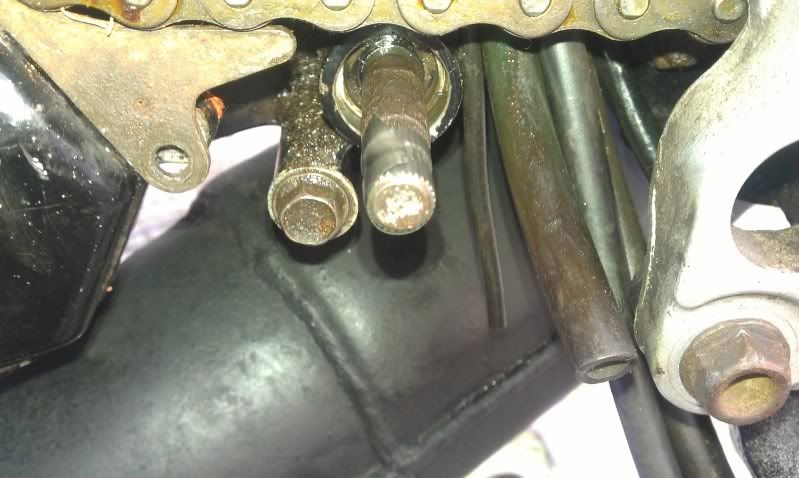 now grab something that is blunt that you can put onto the seal to tap it home, i used a long reach socket and a rubber mallet. gently tap away so the seal drives home squarely and fully seated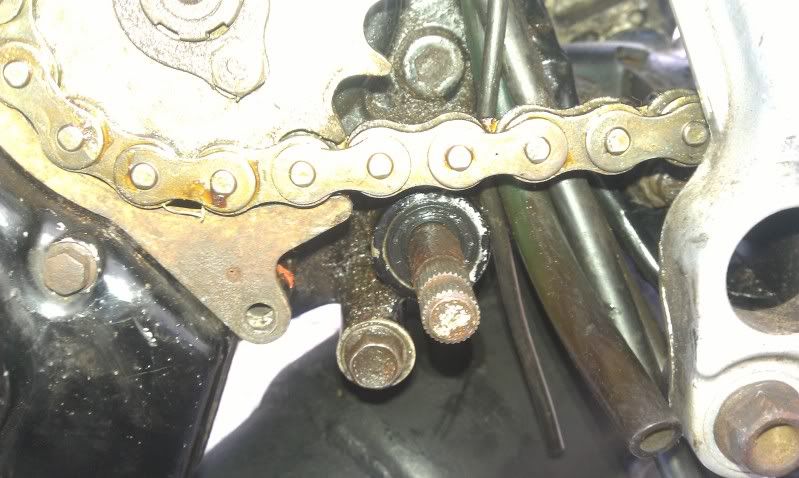 once it is seated fully you can remove the tape, clean up any excess oil from where you lubed the seal to go on and in reverse put back on all the parts you have to remove to access the seal and REMEMBER TO FILL THE BIKE AGAIN WITH OIL

=========
HOW CAN WE WAIT UNTIL TOMORROW NIGHT..
SAME BAT-TIME... SAME BAT-CHANNEL!!?
=========
It's Always Funny Until Someone Gets Hurt. Then It's Just Fuckin' Hilarious