Sponsored by Tennents Super
Posts: 13736
Joined: Thu Dec 09, 2010 5:39 pm
While i was working on the NSR Project, i was having trouble with my rear brake switch not working due to the contacts being so corroded and all so i thought that i would do this little how to guide to help others who might have electrical issues as some cases could be just bad contacts with the plugs.
Take your plug and make a note of which wire goes where before you pull them out.
as you can see these pins are pretty bad.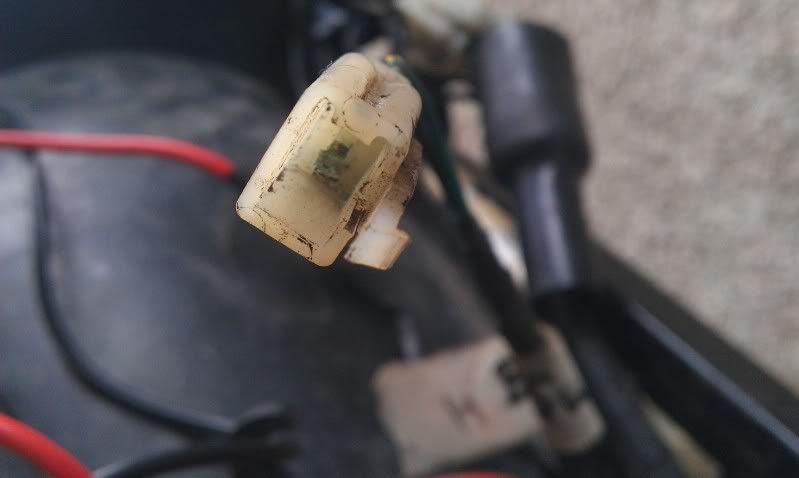 inside the plug there will either be a little plastic retaining clip that attached to the plastic plug that holds the contact pin in place, then this will need to be lifted slightly so the pin can be pulled free or there will be a little metal tab on the pin itself that will need to be pushed down into the pin to release it. which ever way the pin is retained, use a little flat head screw driver if gently move the retain up or in while gently pulling on the wire out from the plug (picture below shows drive on the retaining clip)
once wire is out take some sand paper and rub off all the corrosion from the pin.
and when its nice and clean take some contact clean and give a quick blast of that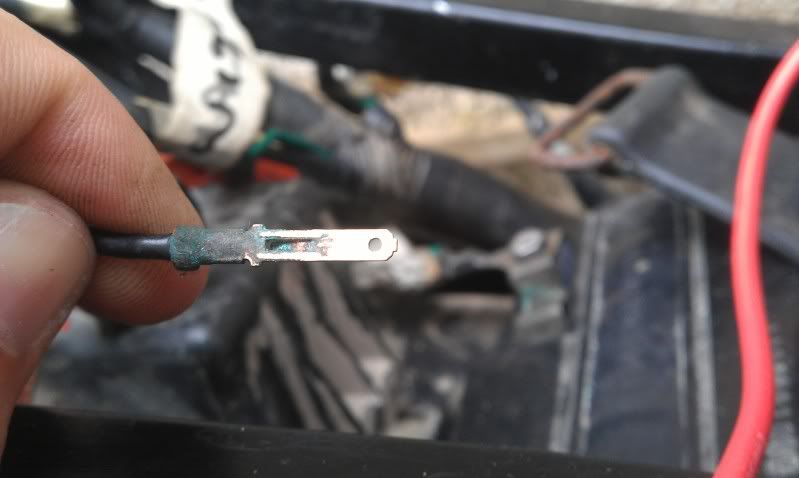 once finished, push the pin back into the plug the correct way around and push it all the way in until it the retainer clicks or if you dont hear a click make sure pin cant be pulled back out.
either repeat for the other pin/s or pull then all out at the start which either way suits you
Last edited by
blagger
on Thu May 31, 2012 3:26 pm, edited 1 time in total.

=========
HOW CAN WE WAIT UNTIL TOMORROW NIGHT..
SAME BAT-TIME... SAME BAT-CHANNEL!!?
=========
It's Always Funny Until Someone Gets Hurt. Then It's Just Fuckin' Hilarious