I quite like it round here!
Posts: 3664
Images: 0
Joined: Sat Oct 08, 2011 1:01 pm
Just changed the rear wheel bearings and took a few pics.
Firstly just loosen the rear wheel nut when on side stand, then put it up on a rear paddock stand, I did it one manned, firstly put the bike on its side stand on a piece of 3/4 thick wood, so the bike is nearly upright, then simply put your paddock stand under the swing arm or the bobbins and push down on the stand, hey presto up on the stand.
Fully unscrew the nut and take off, I put a plank under the wheel and use it as a support for the rear wheel and pull out the spindle, the wheel will drop, remove the chain from the sprocket.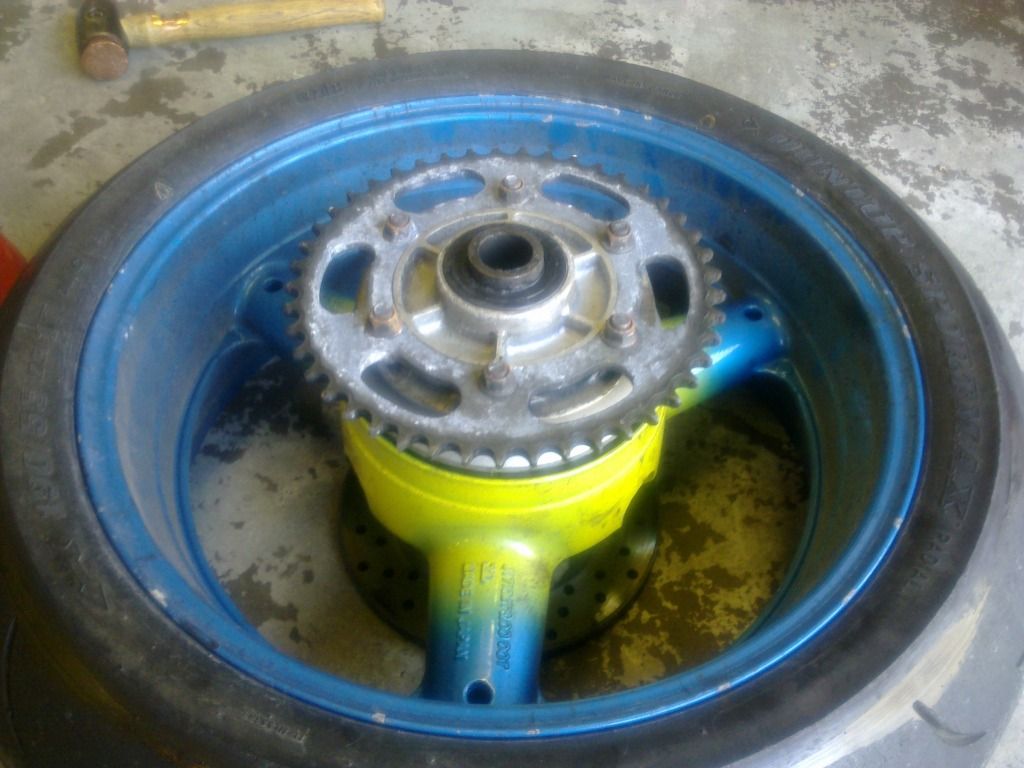 Take the spacers out and note which side they came from and then take the sprocket carrier off the wheel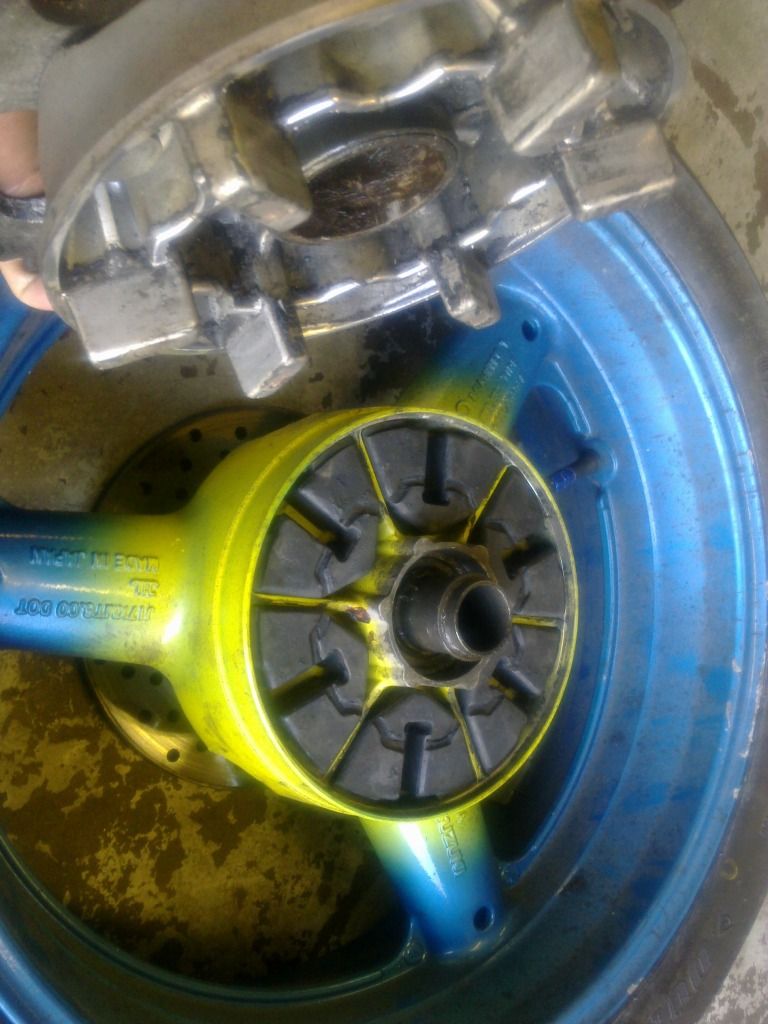 and remove the spacer from in between wheel and sprocket carrier put it with the other spacer you removed from the same side and I removed the cush drive rubbers as I had new ones to replace
prop wheel against wall or such like, using a suitable bar to drift the old bearings out, I used a length of copper bar place through centre of wheel and 'feel' for the edge of the opposite bearing
tap with hammer and gradually work your way round tapping as you go, the old bearing will eventually come out, take care to hit alternate sides, ie top, then bottom, left, then right ect.
when it is out remove the inner spacer
Do the same for the other bearing. Clean off all the muck and old grease and then place new bearing square to the bore, using a drift slightly smaller than the bearing (a socket or use the old bearing to start, I made a drift)
gently tap the bearing home
. Replace the centre spacer
and repeat for the other bearing. replace the rubber seal on the brake disk side and replace the cush drive rubbers
you might need to hit the rubber over the little nob
to seat them properly.Replace the spacer for the cush drive
and press sprocket carrier into rubbers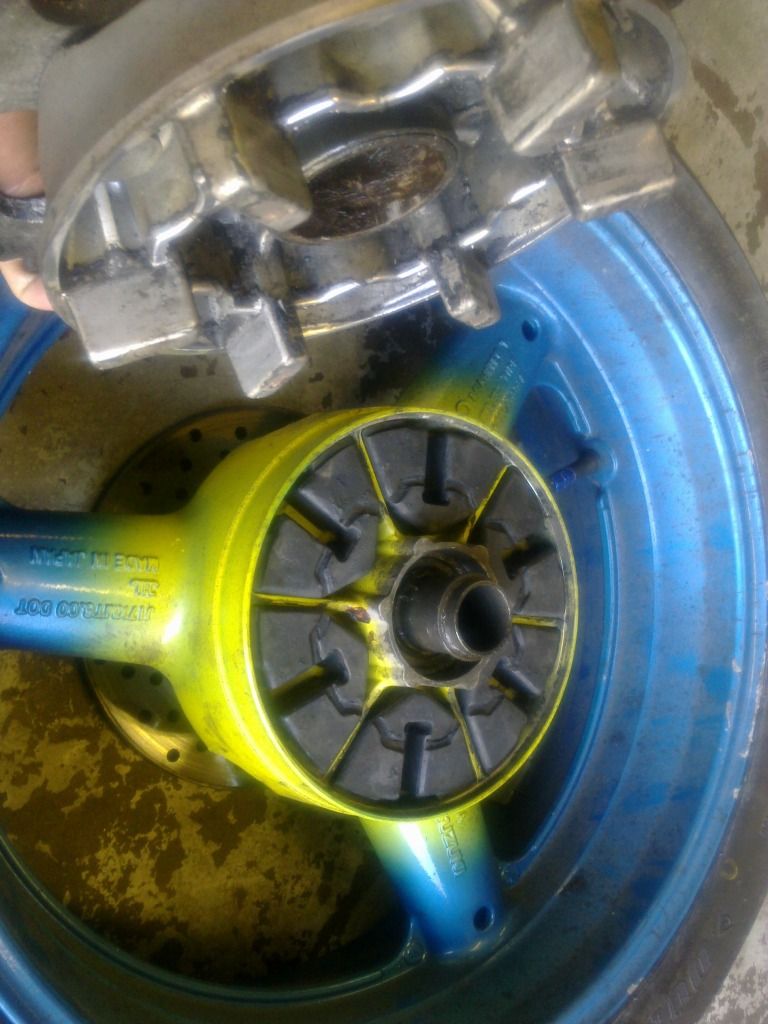 Replace the outer spacers, (remembering which side they came from), manouver the wheel inbetween the swing arm, put chain back on sprocket and lift wheel so that the spindle holes are in line with wheel holes, making sure that the rear brake pads are over the disk, (easier with 2 people) I use a plank under wheel to lift similar to the front
.
Tap in spindle through wheel and tighten nut to specified torque.
http://www.ypel.co.uk
It's not what you ride - Its how you ride it!