Sponsored by Tennents Super
Posts: 13736
Joined: Thu Dec 09, 2010 5:39 pm
so here goes.
get your new float and carb handy, make sure you have drained the fuel out the carb first or it can get very messy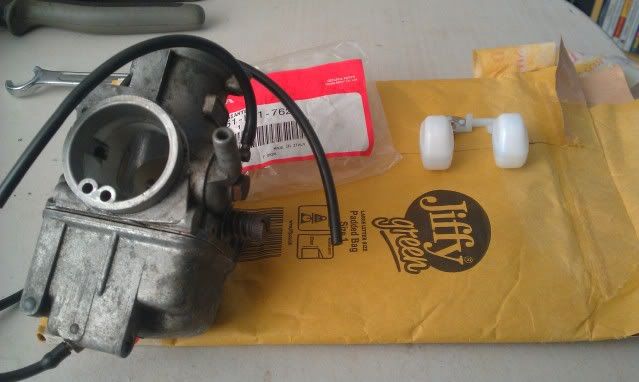 remove the float bowl, this could either be for little screws or like this one, one large bolt (special bolt that holds the main jet too)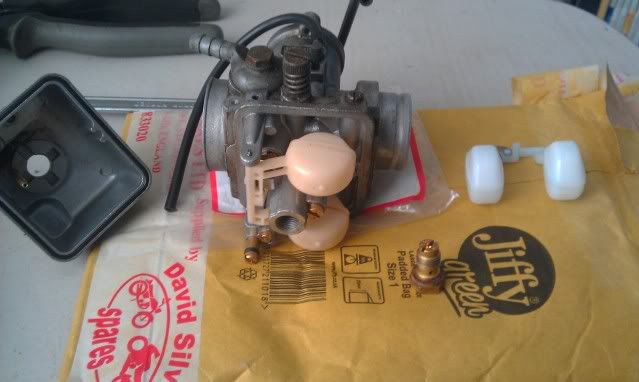 remove the float retaining pin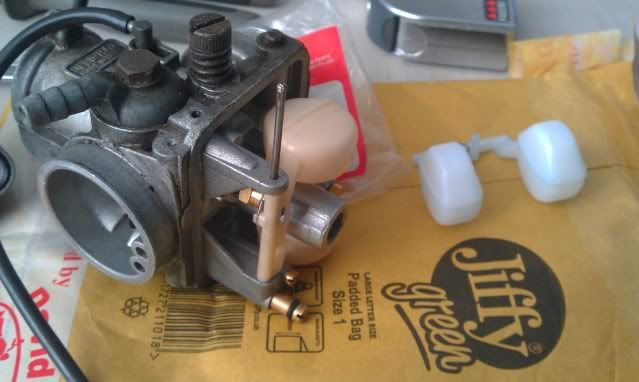 take the old float out and careful not to loose the fuel stop needle. keep that safe with your new float
check to make sure there is no dirt in the fuel feed.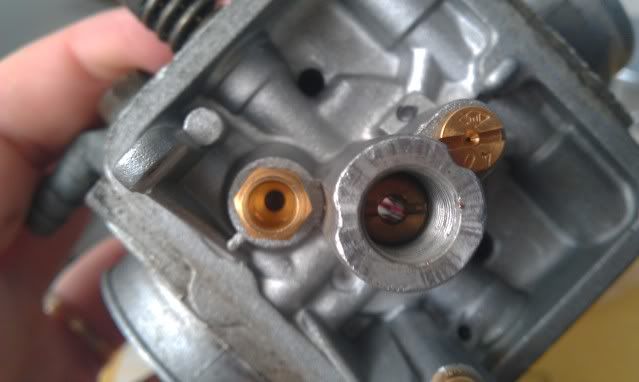 install the new float along with the fuel stop needle and the retaining bar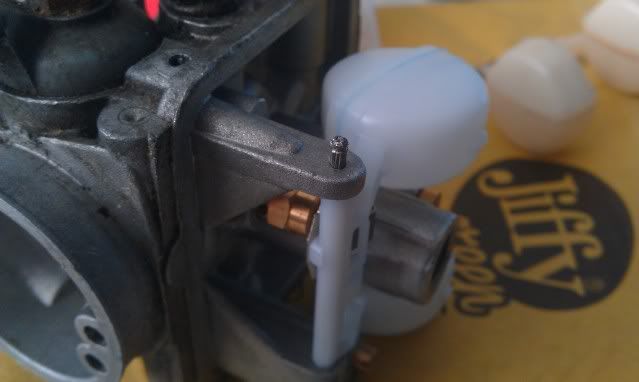 measure the float height. now you need to hold the carb on its side and find the sweet spot so that the float pushes the fuel stop needle is closed but not enough so it starts to compress the little spring withing the needle.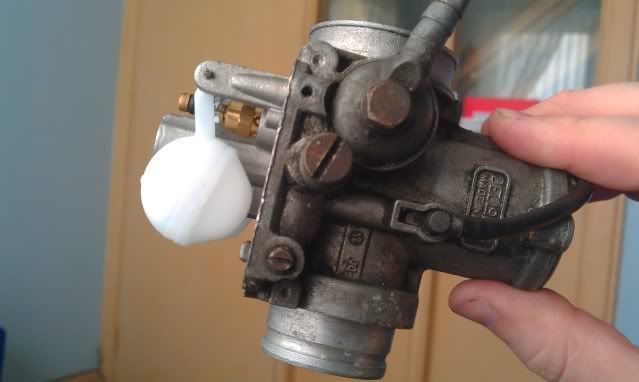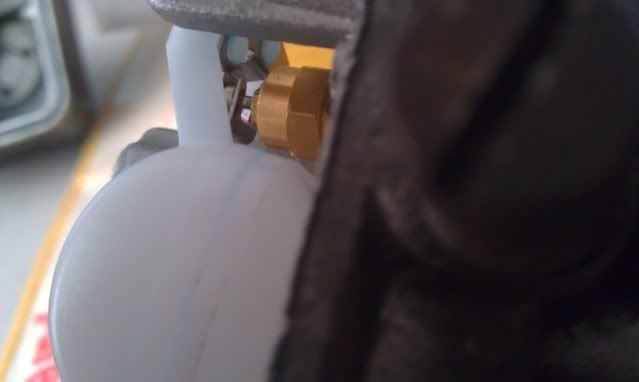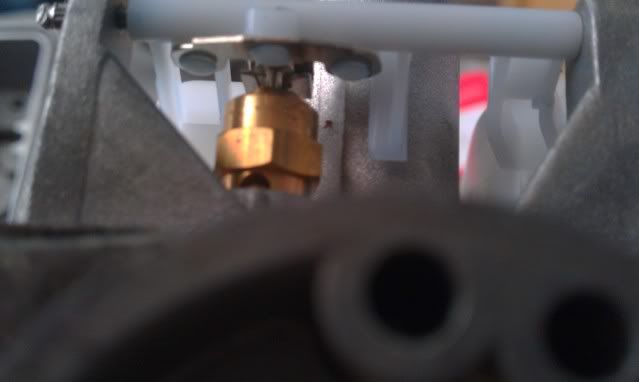 measure the float from the case to the highest point on the carb and see if it matches up with the spec for the bike. (this photo is misleading but you need to measure while the carb is still in its sweet spot)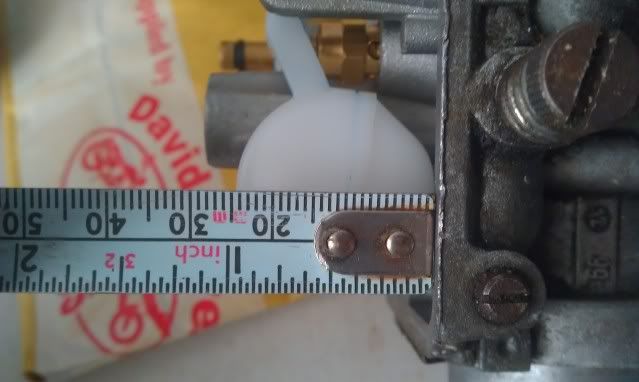 if you need to adjust the height of the floats then gently bend the metal plate that connects to the fuel stop needle.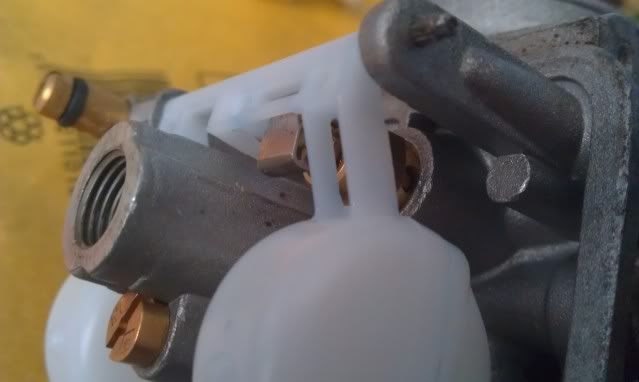 keep repeating until set right.
once it is set right, put the float bowl back onto the base of the carb.
if you i made any mistakes please correct or you and tips to add please do.

=========
HOW CAN WE WAIT UNTIL TOMORROW NIGHT..
SAME BAT-TIME... SAME BAT-CHANNEL!!?
=========
It's Always Funny Until Someone Gets Hurt. Then It's Just Fuckin' Hilarious